Supreme Klean 7-Day Total Cleanser was designed for those who want to cleanse their blood, urine, and saliva. This product will cleanse your system in only 7 days! The detox program includes a healthy, toxin-free diet, daily permanent cleansing capsules and proper water intake. This product is NOT a mask! It safely removes harmful toxins from your body, leaving you clean, healthy, toxin-free, and most importantly, feeling good. This intense 7-day system will totally cleanse your body, once and for all. Cleansing your blood, urine and saliva of all toxins, as well as any new hair growth. Completely Clean cleanses toxins from your body and brings them to a level that is undetectable by most blood, urine, hair and saliva drug tests. Toxins that are removed will be gone forever.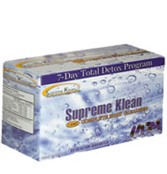 Power Flush Detox Tea was created by a group of detox industry experts with decades of experience. This tea has a success rate of over 99%. Power Flush Detox Tea is made from the most effective herbs, historically proven to remove toxins from the body. Our herbs are of such impeccable quality and cleanliness that they have been certified "Kosher & Parve". You will not find a more effective cleansing tea anywhere at any price.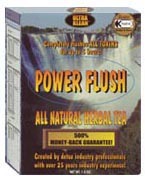 Pretox Capsules are recommended as a daily supplement. Use as a preparation to pass your drug test and daily detox maintenance. Each bottle contains 30 tablets, a 1-month supply. Pretox Capsules are the indispensable helper that assists with the detoxifying process and helps to clean your urinary system prior to a urine drug test. These capsules are designed to be used in conjunction with Ultra Klean Detox Drinks, The Stuff Chewable, or Quick Flush Caps to aid in detoxification and should not be used alone to pass a drug test.